Marta Whistler Painter & Sculptor
American artist Marta Whistler has developed her own unique style as a painter and sculptor. Her paintings feature bold color use combined with striking manipulation of surface texture and a powerful feeling of movement in her Abstract, Figurative, Symbolic and Sculpture art works.
"Now art should never try to be popular. The public should try to make itself artistic."
Oscar Wilde
The basic themes in my art are my concern and preoccupation with human social and spiritual life. There is in the first place a human predicament to which I return time and time again in my works – loneliness and isolation of human beings from each other, their inability to bridge and escape the imprisoning shell of their existence through their union with others and through their communion with nature.
I believe that the statements I make are not pessimistic but realistic, although it must be admitted that human beings tend to avoid anything which may remind us of suffering, old age and death. My work tends to redress this imbalance in our thinking and put our life in its proper perspective my depicting joy along with sorrow, despair along with hope, and life along with death.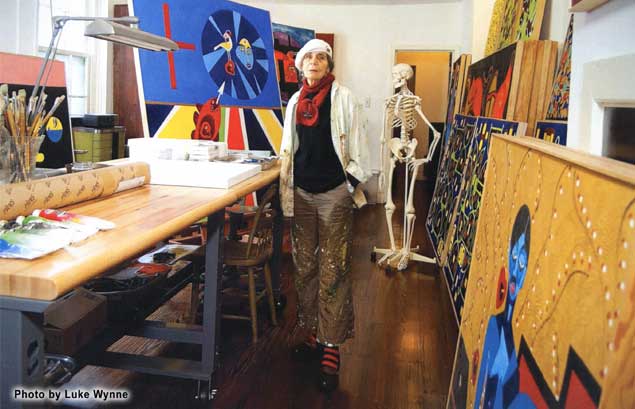 My cosmological statements revolve around my belief in the cyclical nature of life and universe, life followed by death and rebirth. The belief in rebirth and resurrection infuses my art with hope, which is often represented by a fiery, red sun.
The reason I do not title my work is that often the viewer looks for the title within the artwork. I find that often a title could be an obstruction to the way each individual perceives art. I want to prod the viewers' minds and let them come to their own conclusions.